It's simple and it's free
Story Based
Each lesson begins with a story from the Bible along with a video to illustrate the point.
Solid Teaching
From the starting point of the story, the lesson uses interactive teaching methods to help you understand the Essential ideas.
Questions
To help insure that you understand the teaching, questions are used to help you dig deeper into what the story means for you.
Suggestions
The lesson closes with suggestions for how to take what you learned and apply it in your daily life.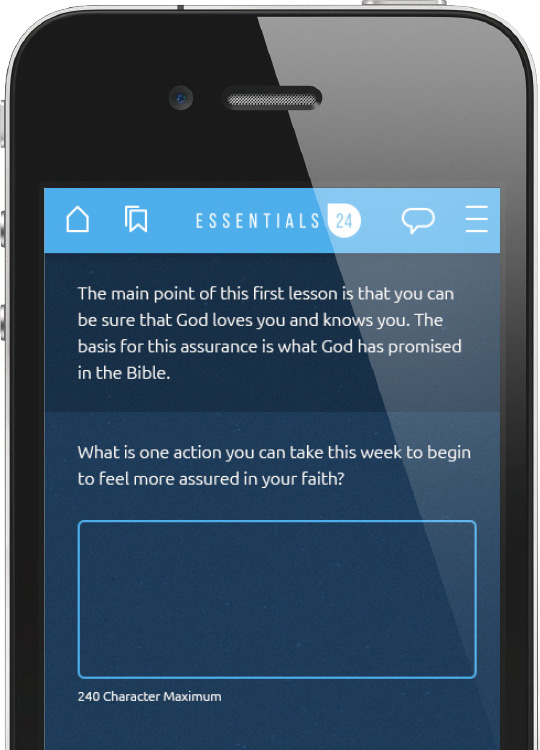 "I loved how Essentials helped bring all of our members up to a common point of understanding."
Julie Konrod, Spiritual Growth Coordinator for The Open Door Initiative
Learn on your own or with friends.
If you don't want learn on your own, invite a friend or even create a small group. Stay connected: follow each other's progress.